TOPIC
Talk about Jesus, our brother, the guide and model God's sent to be the Light of the World
OBJECTIVE
At the end of this lesson children will have learned:
children will demonstrate an understanding of what it was like when Jesus was born and Jesus family
OPENING:
Opening prayer and short round kids tell about their week
LAUNCH LESSON:
Today we will learn a little more about when He was born. But first, we want to talk about when you were born."
Give each child a "Jesus and Me" paper and a pencil.
Go over the parts of the "Me" side with the children, writing their answers on the whiteboard.
Have the children fill out the "Me" side only. They will do the "Jesus" side later.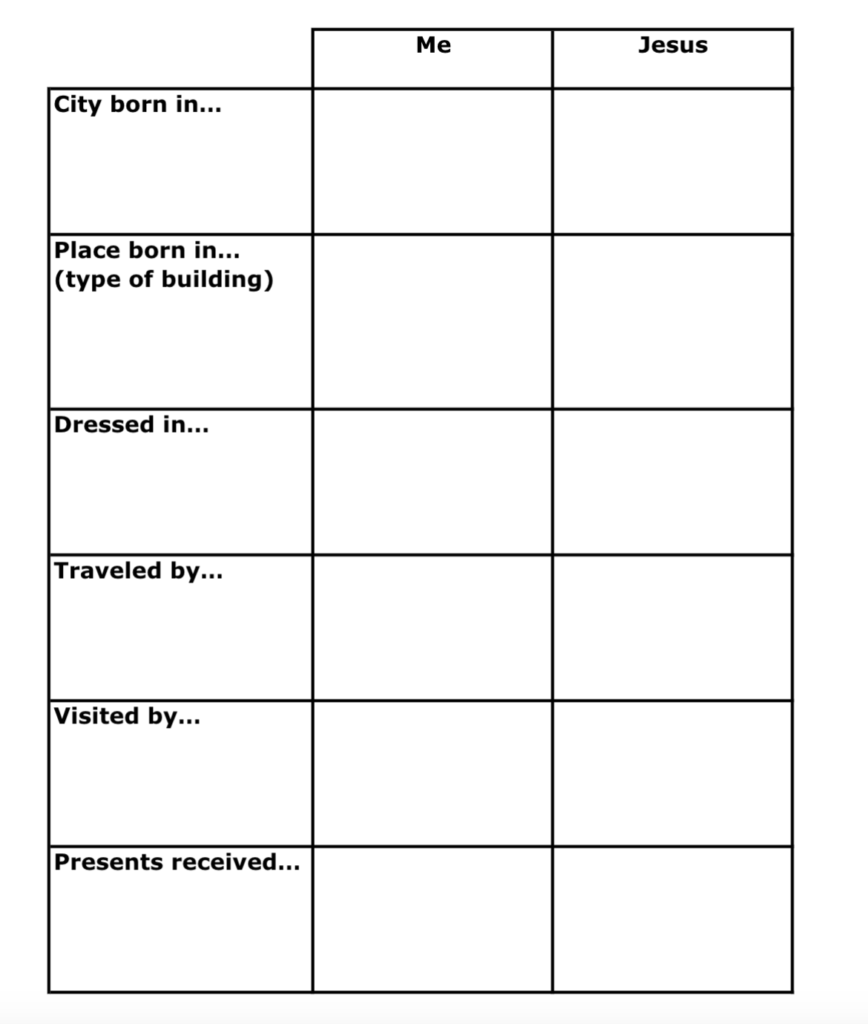 EXPLORE LESSON:
Talk about the story or play the video "The Birth of Jesus" at the bottom of this section, narrating it from the Spiritist perspective until Jesus is born. Reserve the rest of the video for part 2.
Mary   Mary was a very kind young Jewish lady who believed very much in God. She helped her family with their daily chores in the house and farm, and she was engaged to Joseph.
Joseph was an honest and kind man. He was a carpenter, and they both lived in Nazareth.
Angel GabrielOne day, more than 2000 years ago, an angel named Gabriel appeared to Mary and said:
"Do not be afraid, Mary, you have found favor with God. You will conceive and give birth to a son, and you are to call him Jesus. He will be great and will be called the Son of the Most High."
Mary was confused and worried about this sudden news, but she had faith in God and said, "I am the Lord's servant; let it be as you say."
Jesus' birth
When Mary was almost at the end of her pregnancy, she and her husband had to travel to the city of Bethlehem to register for a census ordered by the Roman emperor, Caesar Augustus. Both Nazareth and Bethlehem are in the country now called Israel. It is about 65 miles (105 km) from Nazareth to Bethlehem, and the trip probably took them several days.
Bethlehem to Nazareth (Show map)
When Joseph and Mary got to Bethlehem, there was no place for them to stay because the inn was already full. They ended up spending the night in a stable, a place where animals were kept. There was probably fresh hay on the floor that they used for beds.
That night, Jesus was born. There was no crib, so they laid baby Jesus in a manger, a feeding trough for animals. The manger probably had fresh hay in it and made a nice bed for the baby.
The news spread that the Saviour was now born. Shepherds and wise men visited the little boy.
The birth of Jesus – Note: only show the parts related to Jesus' birth and life as explained by Spiritism
The birth at the stable in VR mode:
ASSESSMENT:
Questions:
Was Jesus born on Christmas day?
We celebrate Jesus' birth on Christmas, but no one really knows what day Jesus was born, or even exactly what year.
Who were Mary and Joseph?
Complete the activity Jesus and Me in the whiteboard
ACTIVITY
Start the nativity scene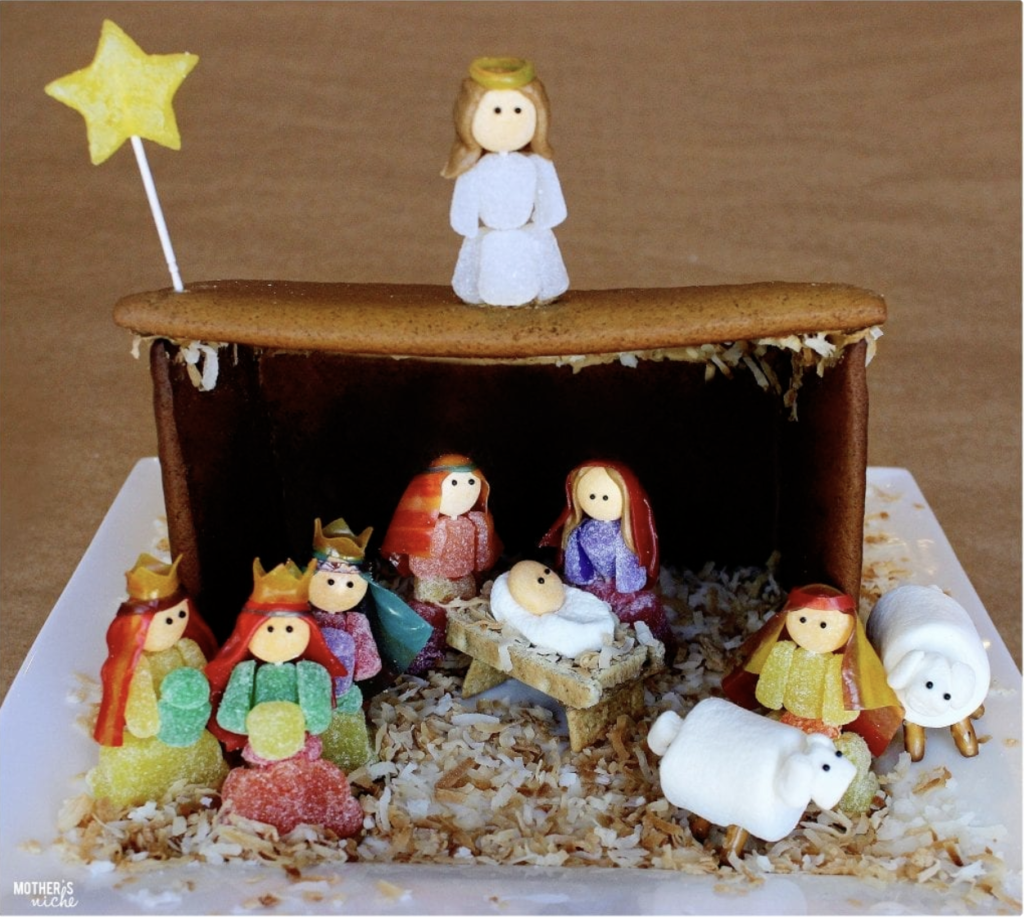 See Nativity Scene Gingerbread in collection
CONCLUSION:
Today we discussed " Jesus' birth" and learned that " Jesus was born in Bethlehem, in a stable. Jesus is our wisest brother, the Light of the World, the promised Messiah written in the Scriptures and his birth was announced by an angel called Gabriel "
Next time we will learn there were three wise men and shepherds who came to visit Jesus
CLOSING PRAYER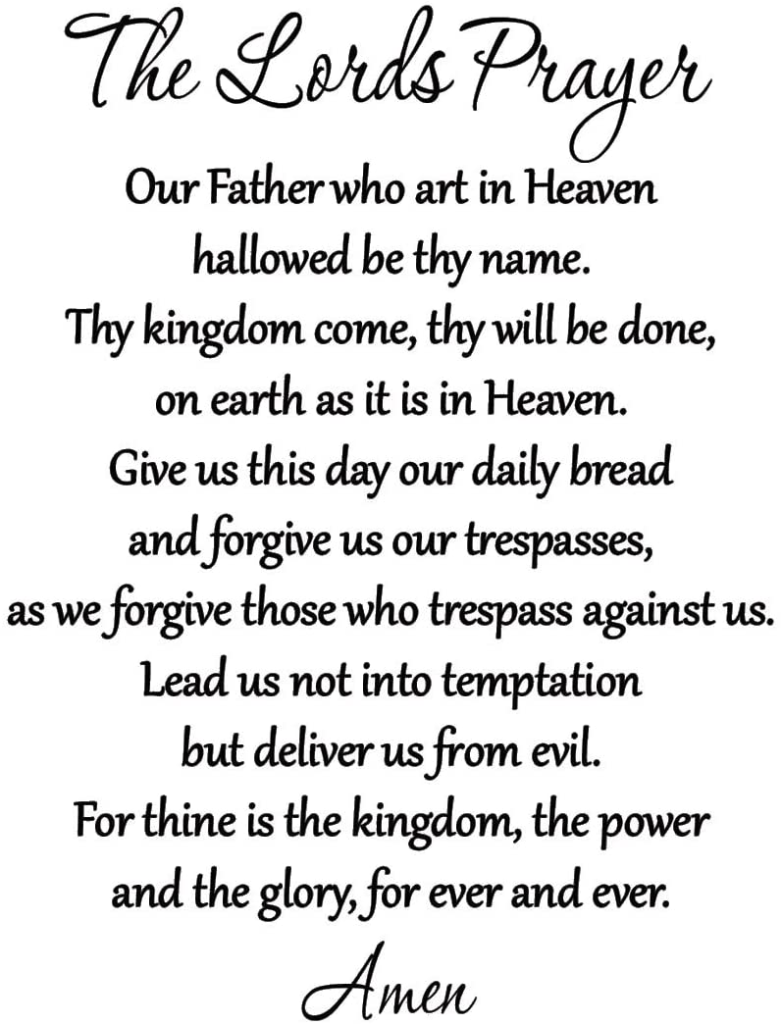 Note: Traduzir essa historia
For little kids